Quotes & Sayings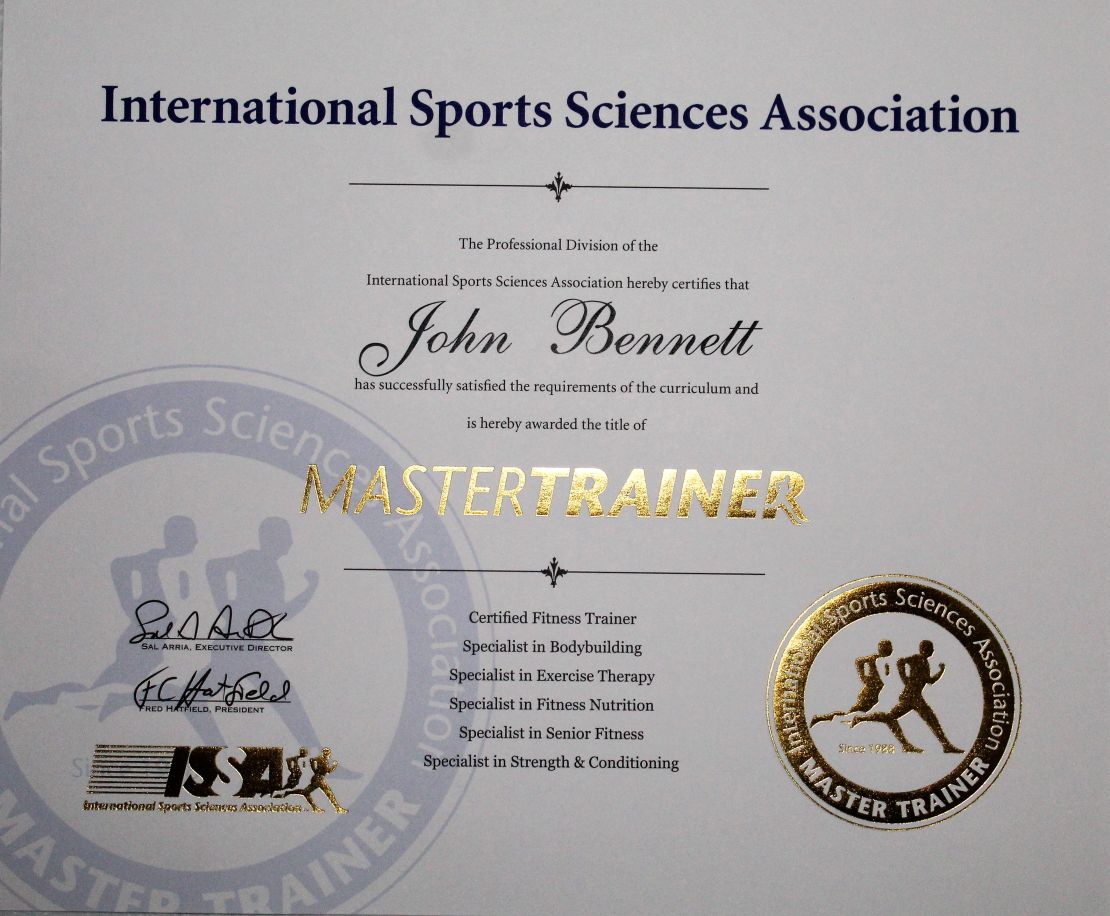 Certified Master Trainer With Multiple Specialist Certifications
One of The Best in the Industry Will Come To You.
Life Isn't About Finding Yourself. Life Is About Creating Yourself.
After much research, Dr. Bortz, a recognized expert on aging, summarizes his thoughts on the aging process: "Our aging is in our own hands. It is no one else's responsibility. If we depend on our doctors, our families, our government, we risk compromising the quality of our lives. If we take charge of our lives, we can ensure that our future years are as creative and alive as we want them to be."
I believe in what Edward Stanley said in 1873: "those who think they have not time for bodily exercise will sooner or later have to find time for illness". As busy as you may be your health is important.
When you Exercise you Add Years to your Life and Life to Your Years!
Failure is not an option. Expect Success.
Insanity: doing the same thing over and over again and expecting different results. - Albert Einstein
You miss 100% of the shots you don't take. - Wayne Gretzky
I've missed more than 9,000 shots in my career. I've lost almost 300 games. 26 times, I've been trusted to take the game winning shot and missed. I've failed over and over and over again in my life. And that is why I succeed. -Michael Jordan
The secret of getting ahead is getting started. - Mark Twain
"No body is worth more than your body" - Melody Carstairs